Vita Lukan Wins First Ever Gold in Briançon
Vita wins Slovenia 62nd female Lead Gold medal 2 weeks before the World Championship in Bern
Vita Lukan won her first Lead gold medal in Briançon last weekend ahead of Eliska Adamovska in second and Manon Hily in third.
What Happened
The World Championship's shadow hung over this year's competition in Briançon, with only 67 athletes competing this weekend compared to 83 in Chamonix. Jain Kim, Chaehyun Seo and Eliska Adomovska were the only previous World Cup winners to attend. Only Jain and Chaehyun would top the qualification routes on the new wall in Briançon. The routes were more old school, focused on endurance and resistant climbing over new bouldery moves.
The semi-finals would contain an upset, with Jain Kim and Chaehyun Seo missing finals after falling going for hold 35 and hitting the blocked part. They were not the only ones; nine other athletes fell at the same move. Eliska Adomovska would win the semi-final, while Martina Demmel and Camille Pouget sneak in to reach their first finals.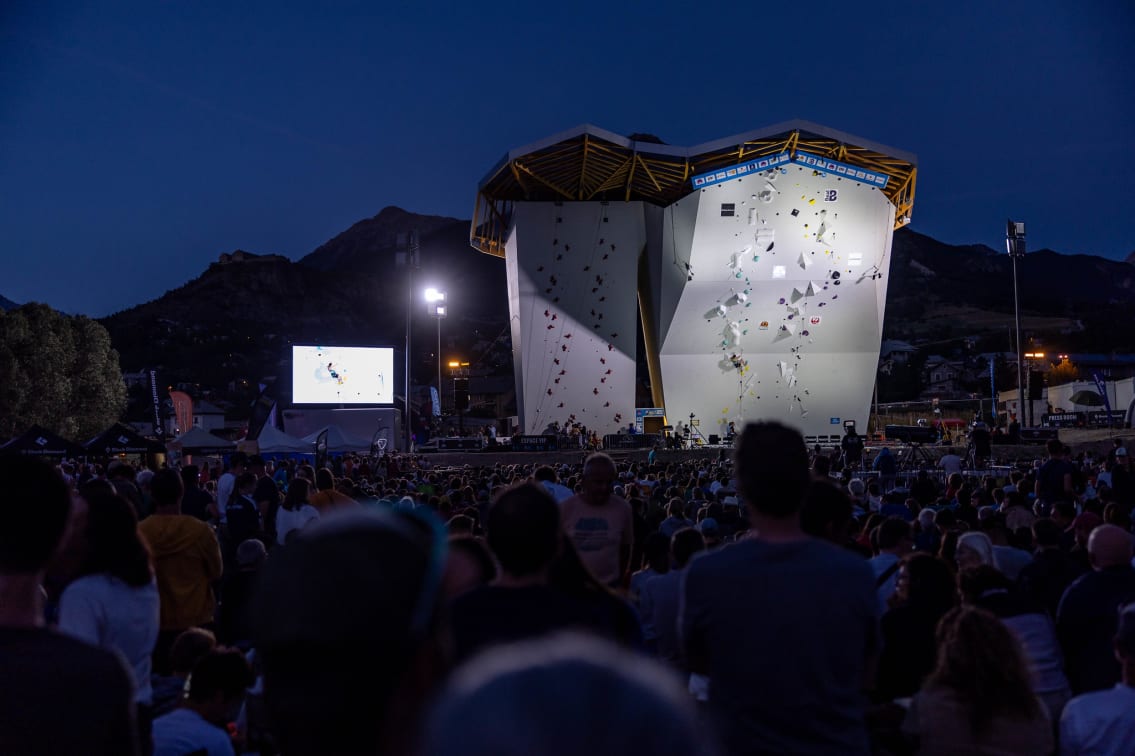 In the final, the first two athletes showed their inexperience on the route, hesitating on the moves and having trouble managing their time. There were quite a few rests on the route, which allowed the athletes to recover, but this meant they had to watch the time limit so they had enough time.
When Vita Lukan came out, you could see the experience from the 13 World Cup Finals she had been in. She moved swiftly and decisively through the route. Once reaching the headwall, she took her time through the lower foot kick section before fighting for every hold until she came off on hold 46, 5 holds from the top.
As the other athletes came out after Vita, they all managed to get onto the headwall. Molly Thompson-Smith, who had just missed out on finals 3 times with two ninth places and a 12th, was devastated by slipping off on hold 35 near the beginning of the headwall. Manon Hily fell off reach for hold 45, earning her a place on the podium, much to the French crowd's delight.
Low down, there was a committing jump from the vertical start section onto the steep overhang where only Natsuki Tanii would fall. Natsuki hesitated for a long while before jumping too low to the holds. She had her head in her hands immediately after missing the jump, completely devastated.
Nonoha Kume would frequently rest on the route and come to the headwall with only 1:10 left on the clock. As she moved towards Vita's high point, she had to rush as she was running out of time, leading her to fall off just below Manon Hily.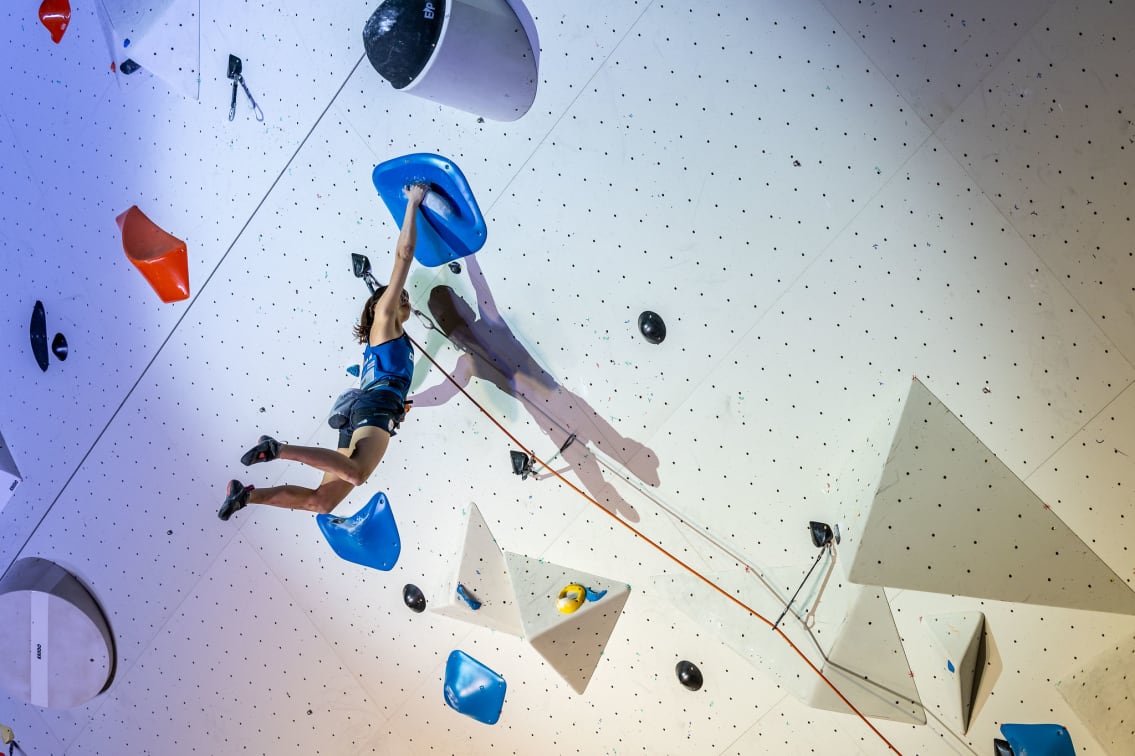 Eliska Adamovska would manage her time better than Nonoha, with over two minutes left when she reached the headwall. She used her height well to move through the tricky early section before reaching the pumpy red slopers. You could see her fingers uncurling on the small jib of hold 44 as she succumbed to the pump and fell off. Eliska's performance would be enough for silver, moving ahead of Manon Hily on countback to the semi-final.
In her post-competition interview, Vita explained that she had injured her knee in January and February early this year, had knee surgery to fix the injury, and could only resume climbing in mid-April. She was very happy with her first win, a smile beaming across her face.
I feel amazing. I am speechless. I did not expect it. I just climbed, enjoyed the route and gave it my all. I am really surprised. I am just happy.
Analysis
Vita Lukan's win was Slovenia's 81st World Cup gold medal and 62nd Lead gold medal. She is the 6th female Slovenian to win a Lead gold medal alongside Janja Garnbret, Mina Markovic, Maja Stremfelj, Martina Cufar, and Natalija Gros.
The new wall has a short 40º overhanging section and a long headwall which is 30º overhanging. The headwall made up 40% of the climbing, which is different from other walls, where the headwall only made up the last 20-25% of the route.
Results
Vita Lukan (SLO) 46
Eliska Adamovska (CE) 44+
Manon Hily (FRA) 44+
Nonoha Kume (JPN) 43+
Molly Thompson-Smith (GBR) 35
Camille Pouget (FRA) 34+
Martina Demmel (GER) 34+
Natsuki Tanii (JPN) 12+