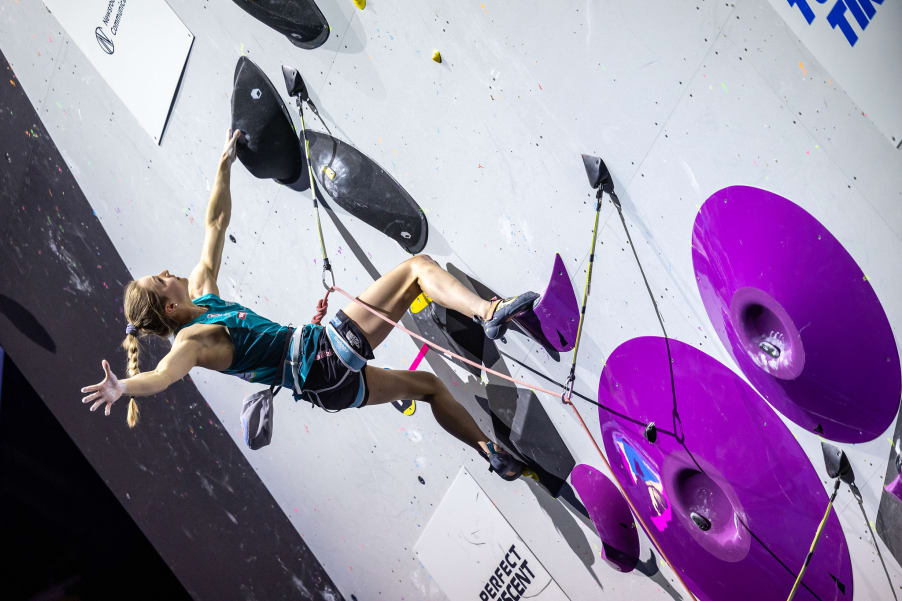 Wujiang Lead & Speed World Cup Preview
Who will win the overall titles?
The season's final Lead and Speed World Cups will be held in Wujiang, China, for the first time since 2019.
While the Men's Lead overall was won in Koper by Sorato Anraku with his win, the Women's Lead and both Speed overall titles are still undecided.
Lead
With Janja Garnbret not competing in Wujiang, the overall is wide open. Jessica Pilz (AUT) is 570 points behind Janja; a 4th place (worth 610 points) or better is needed for her to jump ahead in the overall standings.
Vita Lukan (SLO), currently second overall, is 370 points behind Janja. She also needs a 4th place or better to move ahead of Janja because she has already competed in 5 competitions, and the World Cup overall is calculated based on athletes best 5 results, so she would lose points for her lowest place in Innsbruck. To win the overall, she would also need to finish ahead of Jessica Pilz, as they are almost tied on points.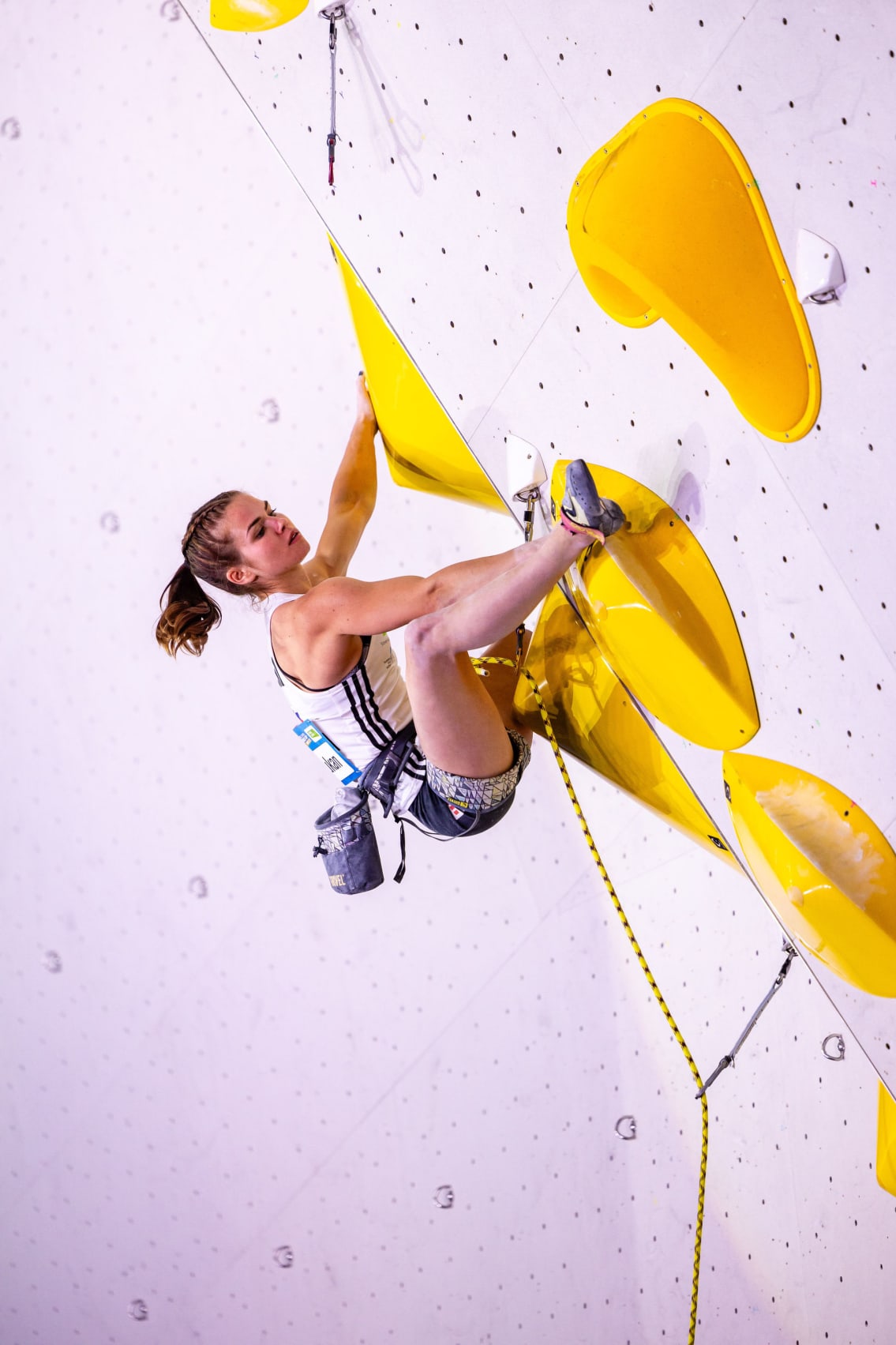 With Chaehyun Seo and Nonoha Kume not attending the World Cup, Jain Kim (KOR) is the only other athlete who could overtake Janja in the overall with a win.
Ai Mori (JPN) has only attended 2 World Cups this season, coming second to Janja both times. If she wins in Wujiang, she could end up on the Lead overall podium, depending on how other athletes do.
Sorato Anraku (JPN) has already wrapped up the Men's Lead overall but will still compete to win his 3rd World Cup this season in Wujiang.
With Alex Megos (GER) not competing in Wujiang, Toby Roberts (GBR) needs only 110 points - 23rd or better - to overtake him and come second overall.
The only other contenders for the overall podium are Satone Yoshida (JPN) and Taisei Homma (JPN), who both need to win to overtake Alex and get on the podium.
Jesse Grupper (USA) second place in Koper shows that he is returning to his previous World Cup podiuming form of last year after recovering from a knee injury at the beginning of the year. Hopefully, we'll get to see him in Wujiang at his best.
Speed
The Women's Speed overall is wide open, with Natalia Kalucka (POL), Desk Made Rita Kusuma Dewi (INA), Rajiah Sallsabillah (INA) and Aleksandra Miroslaw (POL) separated by 390 points.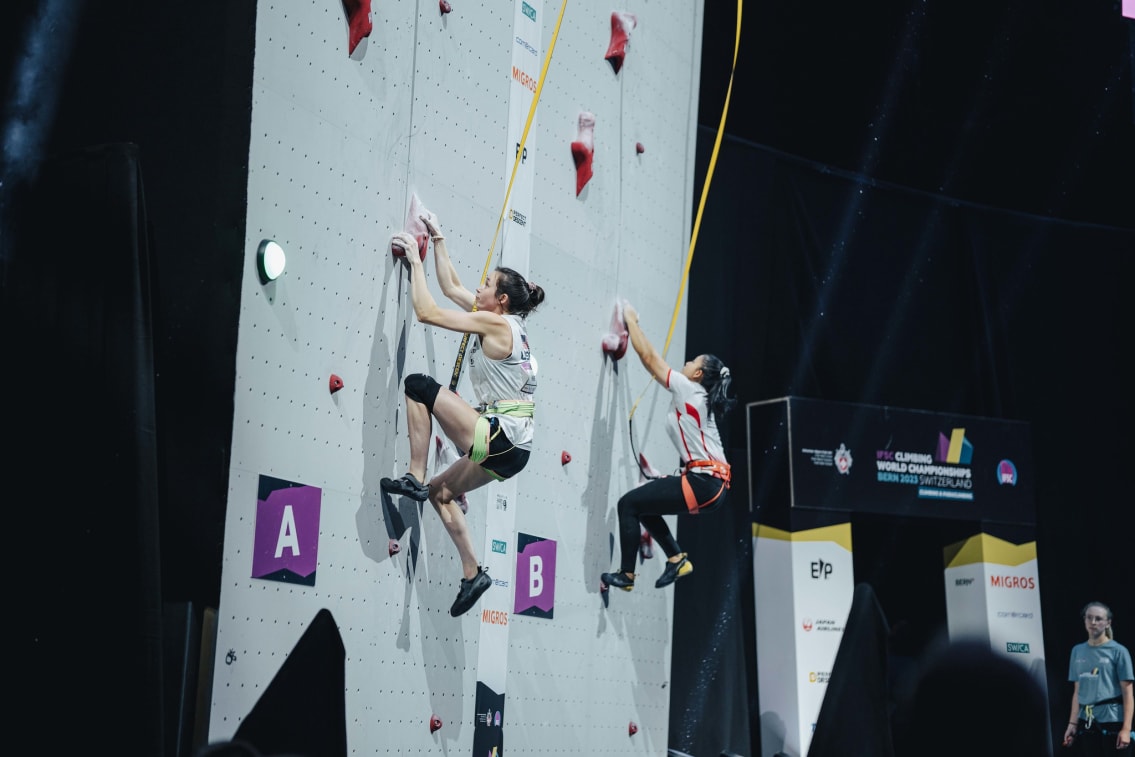 All are competing in Wujiang this weekend alongside Emma Hunt (USA), who is in 5th place overall, and a high placement could move Emma onto the podium.
Lijuan Deng (CHN) could move onto the overall podium with a win or second place, as she has only competed in 4 World Cups.
The Men's Speed overall is less open, with Veddriq Leonardo (INA) having a commanding lead and is the favourite to win his 3rd overall title in a row. Finishing 34th or better will seal the title for him as only Jianguo Long (CHN) could overtake him if Veddriq finishes below 34th place and Jianguo wins.
Second and third are competitive, with Peng Wu (CHN), Rahmad Adi Mulyono (INA), Samuel Watson (USA), Jinbao Long (CHN) and Xinshang Wang (CHN) all in contention.
The 2023 World Champion, Matteo Zurloni, will not attend the World Cup.
OQS Points
For other athletes, the reduced field of 66 men and 59 women in Lead and 59 women and 63 men in Speed gives athletes a greater chance of getting a higher placement and more points toward the OQS.
As the Continental qualifiers only earn you 20% of the points of a World Cup, athletes will want to make the most of the full points on offer in Wujiang.
Schedule
22 September

Lead Qualification 9:00 (3:00 CEST/21:00 EST)

22 September

Speed Qualification 17:00 (11:00 CEST/5:00 EST)

23 September

Lead Semi-finals 17:00 (9:00 CEST/3:00 EST)

23 September

Speed Final 19:30 (13:30 CEST/7:30 EST)

24 September

Lead Semi-finals 19:00 (13:00 CEST/7:00 EST)
More details can be found on the IFSC Event page. All times are UTC+8.
Where to Watch
Eurosport Player within Europe,
ESPN Latin America and the Olympic Channel for Central and South America
TVRI in Indonesia
The IFSC YouTube Channel for other countries
You can catch up on the competition 24 hours afterwards on the Olympic Channel.