Wujiang Speed World Cup Report
China double up in the final Speed World Cup of the season
Lijuan Deng and Peng Wu both won gold on Saturday at the final Speed World Cup of the 2023 season in Wujiang, China.
China also won a silver medal with Jingle Huang for the men in his first World Cup and a bronze with Di Niu.
What Happened?
Though eight Indonesian women were registered, none of them attended. The World Cup and the overall would become a contest between the Chinese and Polish athletes.
Aleksandra Miroslaw had stated that she was in China to win the Speed World Cup overall, one trophy she had not won before. However, a bad slip in the quarter-final against Di Niu meant she would only finish 5th. Fifth was only enough to finish second in the overall on 3545 points.
Natalia Kalucka beat Di Niu in the semi-final 6.77s to 6.81s to race in the big final against Lijuan Deng. A slight stumble would cost her in a close race with Lijuan Deng. She reached the top in 6.69s compared to Deng's 6.58s. Her second place in Wujiang, her win in Villars and second place in Seoul meant she won the Speed World Cup overall with 3700 points, following her sister, who won last year's overall title.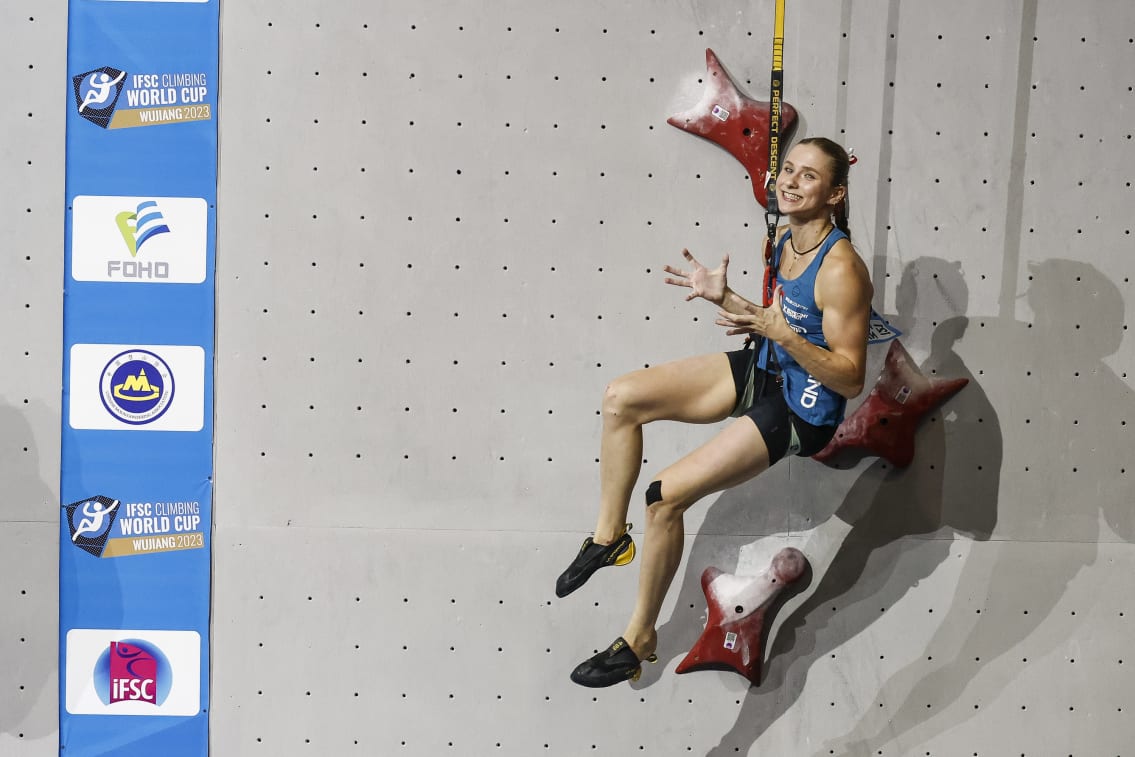 Lijuan Deng was consistent throughout, racing under 7 seconds in every run in the competition. Her win was her fourth World Cup win but her first this season. Along with two third places this year, Deng's win was enough to move her into third place in the overall, 10 points behind Miroslaw on 5435 points.
After the final, Deng said
"I'm so thankful for all the support from everyone here tonight. It has made the gold medal very special. I also want to thank the team, coaches and leaders for all the support we get."
Of the 7 registered Indonesian male athletes, only 3 attended; Veddriq Leonardo, Kiromal Katibin and Rahmad Adi Mulyono did not attend. The Chinese dominated the competition, with 11 athletes competing and seven reaching the final.
Peng Wu's is his first World Cup gold medal. He was fast and consistent throughout, never exceeding 5.17 in the final. Peng Wu beat Yingyi Wu in 5.14s, Sam Watson in 5.17s, Ryu Omasa in 5.04s, and Jingle Huang in 5.05s. His win solidified his second place overall, coming second behind Veddriq Leonardo with 3405 points.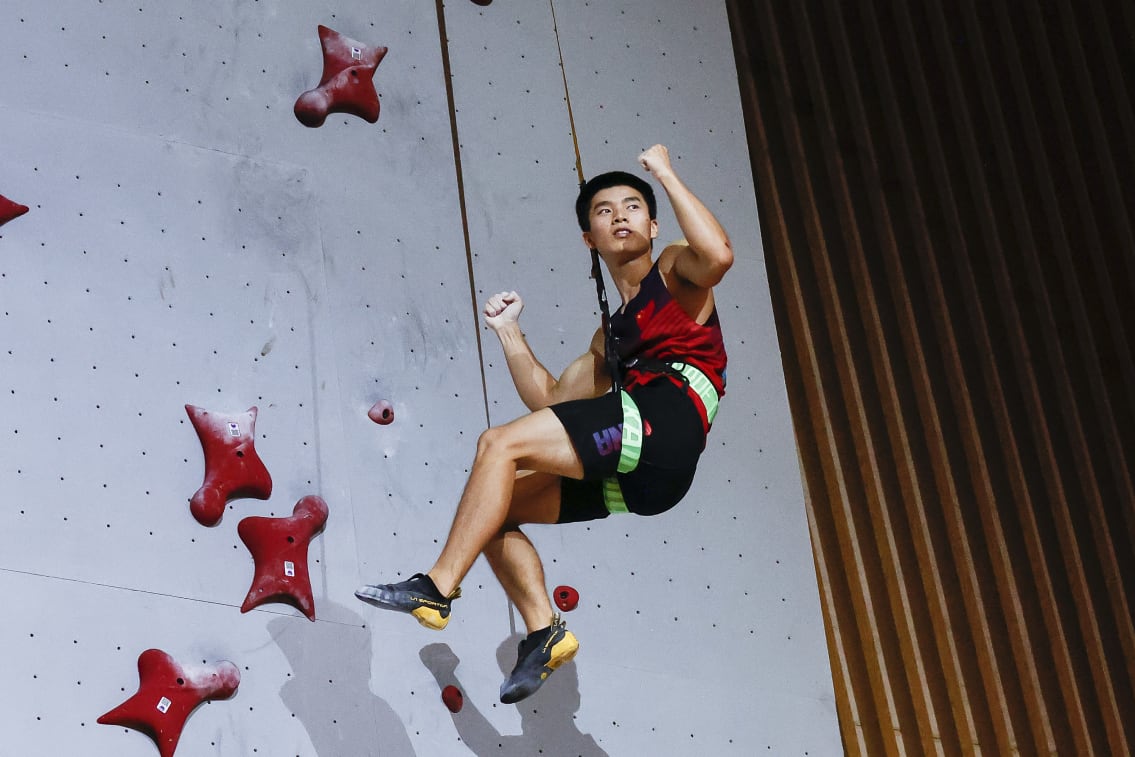 After his win, Wu said
"I'm really happy to win a gold in my home nation. I want to thank my national team and coaches, but especially the spectators here tonight who gave us such warm support."
Sam Watson (USA) fell in his quarter-final race against Peng Wu, finishing 7th, ahead of both Jianguo Long (CHN) and Xinshang Wang (CHN). Finishing seventh was enough for him to come third in the Speed World Cup overall, the first time any male athlete from the USA has come in the top 3 of the Speed overall.
Results
Men
Peng Wu (CHN)
Jingle Huang (CHN)
Ryu Omasa (JPN)
Women
Lijuan Deng (CHN)
Natalia Kalucka (POL)
Di Niu (CHN)