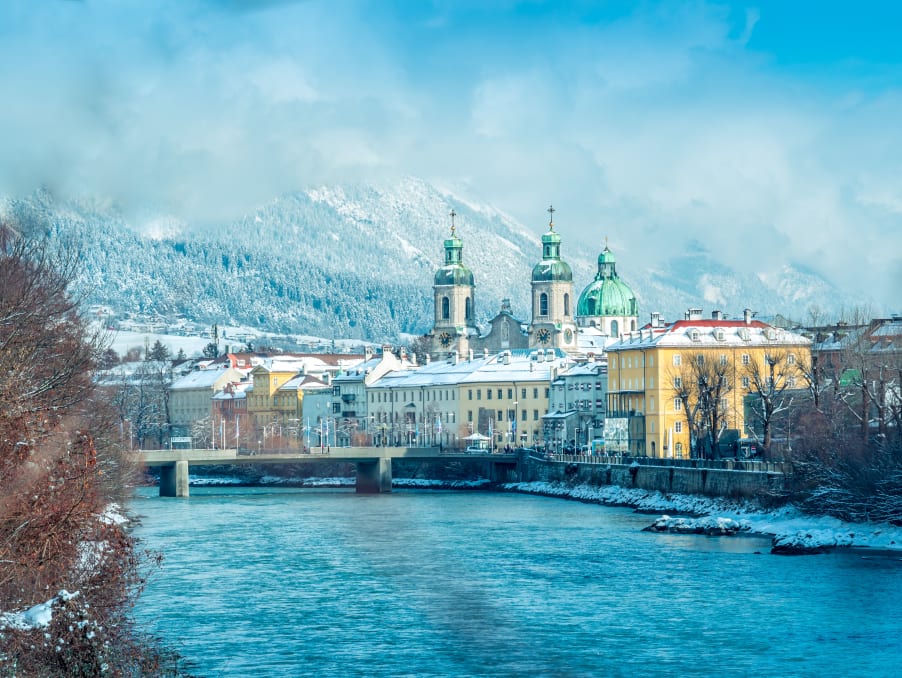 Innsbruck Boulder and Lead World Cup Preview
It all comes down to Innsbruck
It all comes down to Innsbruck.
Finally, we will see Janja Garnbret, Natalia Grossman and Brooke Raboutout at the same Boulder World Cup this season. For the men, with Mejdi Schlack absent, it will be a fight between Toby Roberts, Doyhun Lee and Tomoa Narasaki for the win and the World Cup overall.
Innsbruck has become the transitional point in the calendar between the boulder and lead seasons. This year will be the third time Innsbruck will host Boulder and Lead World Cups back-to-back. This is on top of the continental speed world cup on Monday and Paraclimbing on Monday and Tuesday. The competition will have 282 registered men and women across Boulder and lead.
Innsbruck will be the 4th time Natalia and Janja will compete against each other, with Janja winning twice and Natalia once. Janja was beaten in Prague by Oriane Bertone, and Brooke showed her form earlier this year, taking her first gold medal in Hachioji, Japan.
In Lead, we are just starting. We will give our first glimpse of athletes' form as the lead season begins. We also get a glimpse of the lead specialists' return: the likes of Jesse Grupper, Luka Potocar, Ai Mori and Jain Kim.
Who to Watch
With Mejdi Schlack not attending the boulder world cup to focus on Lead, the overall series is wide open for the men. Toby Roberts and Doyhun Lee are the inform athletes. Team Japan with 8 athletes, half of who made finals in Brixen, will be a force to look out for. Pay particular attention to Tomoa Narasaki, who is fighting for the overall.
For the women, you can't look past the top 4: Janja Garnbret, Natalia Grossman and Brooke Raboutou. Though Janja is still the favourite, it will be an exciting competition. Orinae Bertone will be skipping both the Boulder and Lead competitions in Innsbruck. It will be interesting to see how a resurgent Stasa Gejo and Chaehyn Seo perform in a stacked field.
On the lead side, for the men, last year's breakout was Jesse Grupper from the USA. Though he has attended the Boulder World Cups, his highest place was 31st in Salt Lake City. It will be good to see him performing in his best discipline. Similar can be said for Luka Potocar, who attended 2 Boulder World Cups, with his highest place being 21st in Seoul. Hopefully, we will see Jakob Schubert show his best despite struggling at Boulder World Cup this season and not making any semi-finals at the three world cups he has attended. It is hard to count against him on Lead and in his home town.
For the women, we see the return of Ai Mori who beat Janja in Koper and Edinburgh last year. We will also see how Natalia Grossman, Brooke Raboutou and Chaehyun Seo perform on Lead. Also, we see Jain Kim return to Lead. Though she has found the boulder competitions difficult, not making any semi-finals, the last time she completed in Lead in Inzai 2019, she beat Janja Garnbret and Chaehyun Seo, topping out the final route.
Weather
The weather looks to be favourable for most of the week this year, with sun and light clouds. There is, however, a high chance of rain on Friday. It will stay in the low 20s for much of the weekend, with highs of 24C on Wednesday, 22C on Thursday and 20C on Friday, 22C on Saturday and 24C on Sunday.
Schedule
With both Boulder and Lead competitions, we are in for a jam-packed week with time
Wednesday 14th: Women's Qualification 9:00, Women's Semi-finals 19:30
Thursday 15th: Men's Qualification 9:00, Women's Finals 19:30
Friday 16th: Mens Semi Finals 13:00, Women's Finals 19:30
Saturday 17th: 9:00 Men's and Women's Lead Qualification, 19:00 Men's and Women's Semi-finals
Sunday 18th: 19:00 Men's and Women's Finals
All times are in CEST (UTC +2).
Where to watch
Eurosport Player within Europe,
ESPN Latin America and the Olympic Channel for Central and South America
TVRI in Indonesia
The IFSC YouTube Channel for other countries
You can catch up on the competition 24 hours afterwards on the Olympic Channel.
UPDATED (14 Jun 2023): A previous version of this article said that Oriane Bertone was competiting at Innsbruck, she is not.