These "Old Guys" Can Learn New Tricks
Schubert wins gold ahead of Ondra and Megos as the veterans dominate in Villars.
Jakob Schubert won his 20th Lead World Cup gold medal in Villars ahead of Adam Ondra and Alex Megos, as the "old guys" showed they could learn new tricks.
What Happened?
In Boulder, it has been harder for Jakob, Adam and Alex to keep up with the youngsters who have grown up on the modern dynamic style. Jakob reached one Boulder semi-final this year, placing 17th. Adam has one silver medal and a 19th finish, while Alex made one semi-final, finishing 8th. Together they average over 30 years old.
The rest of the finalists are part of the new generation of climbers with an average age of 18.5 years. Colin Duffy returned to form after a dominant semi-final topping the route. Sorato Anraku makes his second Lead final, aged 16, alongside Toby Roberts, 18, and Yufei Pan, 23. Shion Omata reached his first final in his second Lead World Cup aged 17.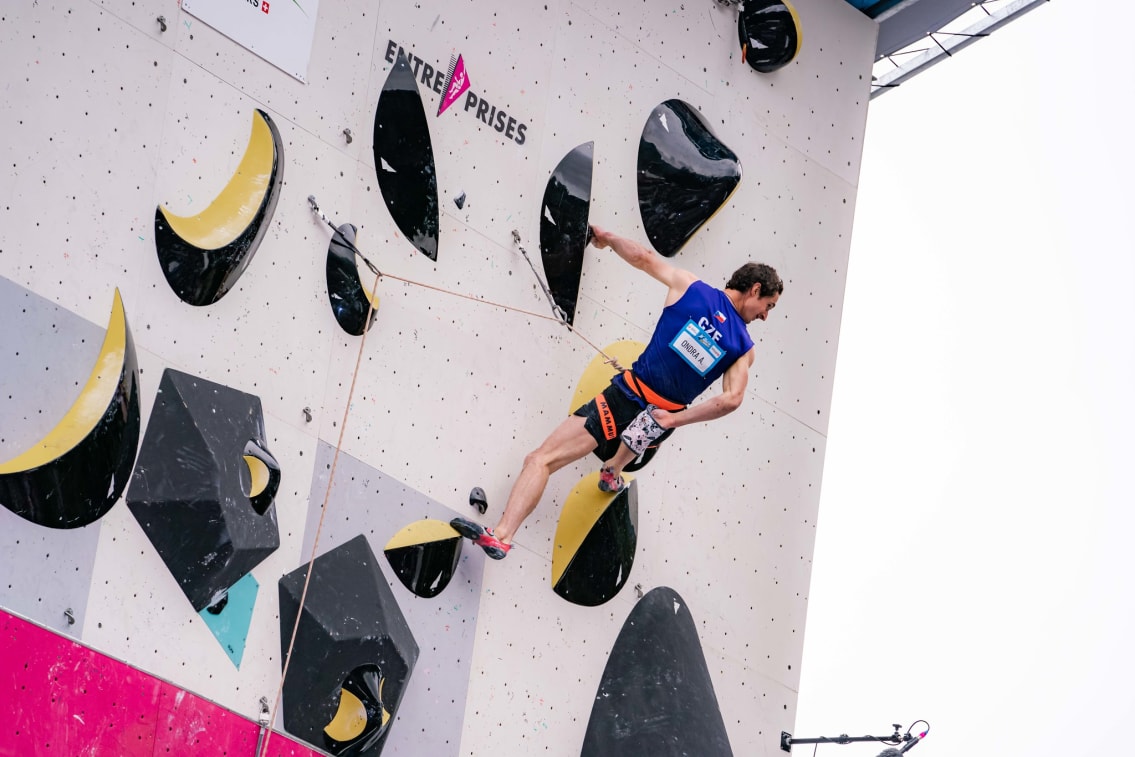 The final route was designed to tire the athletes up to a blind jump to a large "fried egg" feature of stacked Cheeta fibreglass holds on the steep pink overhanging section in the middle of the wall, creating a horizontal roof feature. Only Omata would miss the jump, which did not trouble any other competitors, who made the most of the good hold to rest.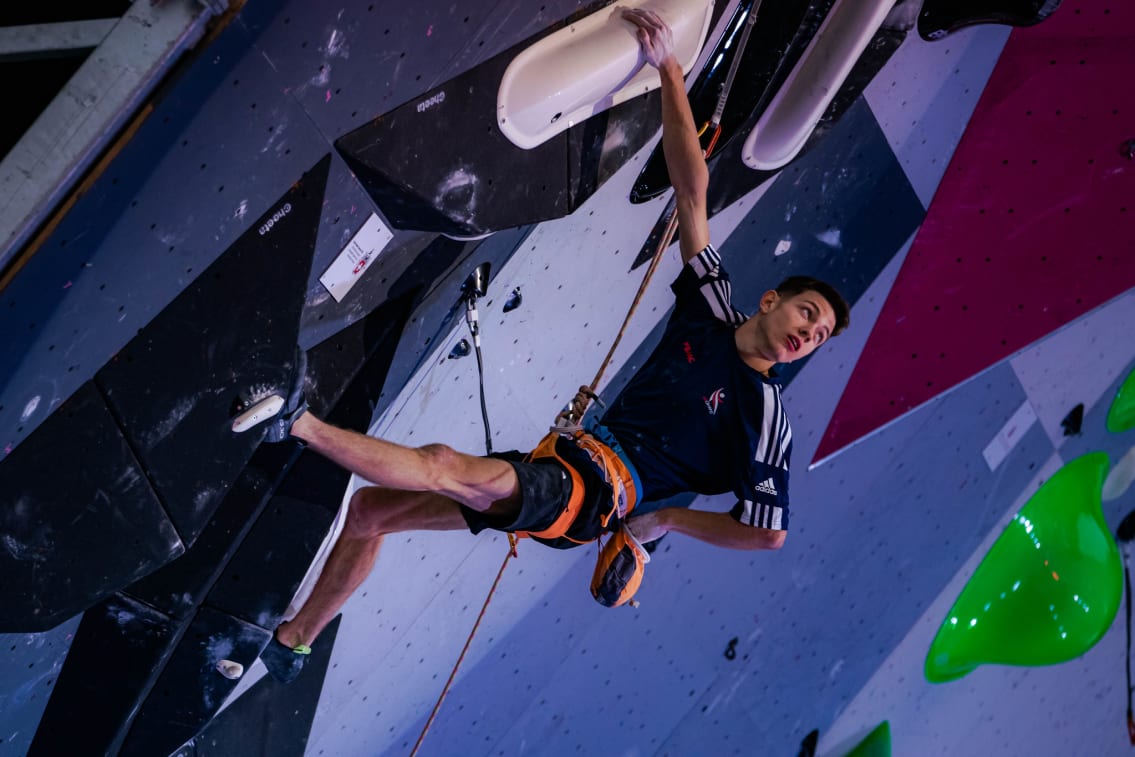 All athletes except Yufei Pan would reach the "slabby headwall". The competitors faced a complex sequence on small crimps and dual-texture slopers at the headwall. Alex Megos would reach the first red sloper after the crimps and appear pumped and confused about what to do next, falling off without the energy to progress further. Adam would reach the next hold above Alex but fall, moving to the one after. Jakob would get the furthest, reaching hold 2 holds from the top and falling off as his left hand dry-fired off the hold while reaching the penultimate hold.
Although experience triumphed this time, the young guns are coming. Jakob said in his post-competition interview.
"It was crazy what they [the youngsters] did in semi-finals. I thought that route was harder than this route and it was really impressive of both of them [Colin and Sorato] topping it. You can see that the field is really close together and it depends what style is set. " "I really love this route. I love routes where there are rests where you can get catch yourself again, get a breath and then go hammer." "The old guys dominated this route today."
Analysis
Jakob Schubert has won 20 gold medals in Lead, one behind Alexandre Chabot and Ramón Julian Puigblanque, who dominated the early and late 2000s, respectively. He is still ahead on the total number of medals with 53 podiums across 85 competitions.
Jakob Schubert, Adam Ondra and Alex Megos have featured on a podium 85 times between them, 53 for Schubert, 23 for Ondra and 9 for Megos.
Jakob Schubert became the first male athlete to win twice in Villars after winning in 2018.
The large egg stacked holds are a stackable set made by Cheeta Holds called Sky-balls which allow setters to create a unique volume for their route.
Results
Update Jul 4 2023: A previous version of this article stated that Jakob Schubert, Adam Ondra and Alex Megos had featured on the podium 74 times. This has been corrected to 85. That version also said that Jakob Schubert had not reached a Boulder semi-final. This has corrected to one, which was Innsbruck where he finished 17th.