Garnbert makes it 7 from 7
Janja Garnbret tops every route to take her 7th Gold medal in Villars.
Janja Garnbret topped the final route to win her 7th World Cup gold medal in Villars. Jessy Pilz improved on her bronze medal in Innsbruck with a silver medal in Villars, while Brooke Raboutou timed out on the headwall and had to settle for bronze.
What happened
The competition was Janja Garnbret's to lose. With Ai Mori absent, and a gulf between her and the other competitors, the main threat to Janja Garnbret was potentially herself. Janja would top all the routes in the competition, while only 4 other athletes could top one of the qualification routes.
The finalists included the usual suspects of Janja, Chaehyun Seo, Jessica Pilz, and Brooke Raboutou. Natalia Grossman failed to match the crucial sloper to get into the final. She reported having a bad food reaction before the competition and is hopefully recovering. Mattea Pötzi reached her first senior World Cup final after strong performances in the European Cups last year. Jain Kim made her first final since returning to the circuit this year. Her last final was in Inzai 2019 when she won, beating Janja Garnbret, Chaehyun Seo and Akiyo Noguchi. Molly Thompson-Smith would miss out on the finals again in ninth place on countback to qualification.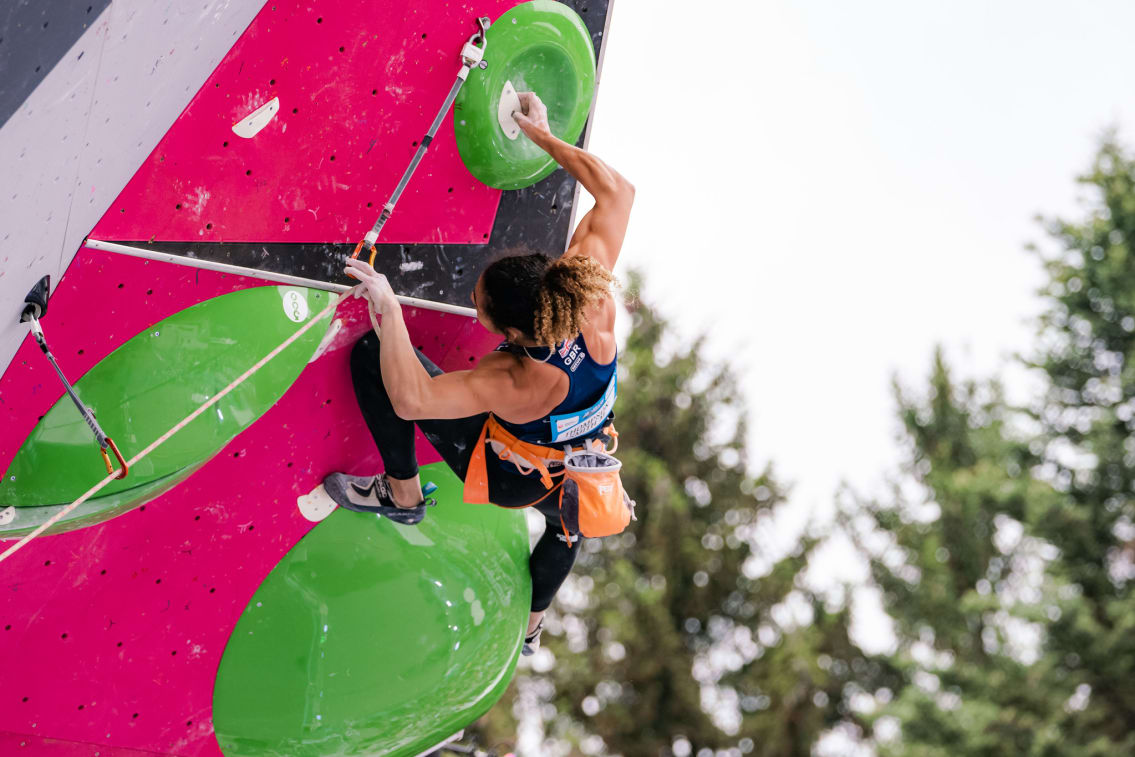 On the final route, time became an issue, with 5 athletes taking over five and a half of their six minutes to climb. The route featured a "spin move" as athletes reached the headwall. The move asked athletes to face out and spin around like the spin move in the Men's Boulder World Cup final in Innsbruck. Despite having plenty of time, and only 10 moves left of the route, many athletes spent a long time working the move-out. Only the Slovenians Mia Krampl and Janja Garnbret would perform the spin; Jessy, Brooke and Chaehyun would keep facing in.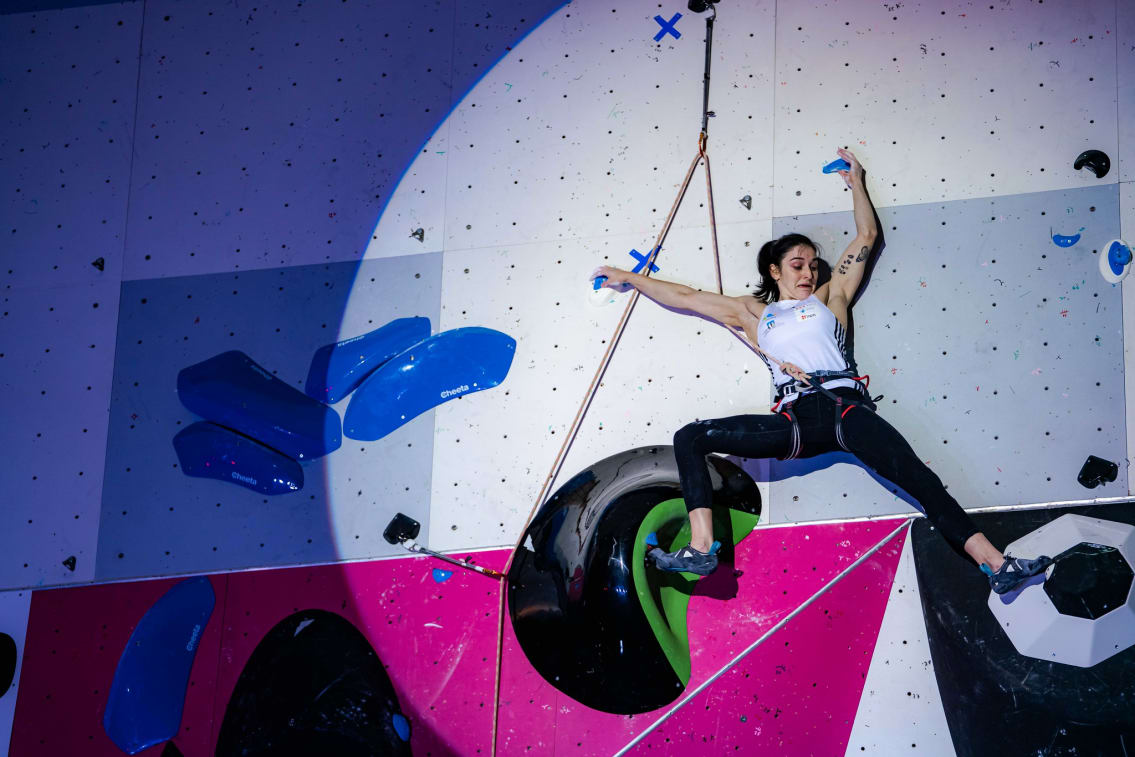 In her post-competition interview, Janja said,
I had two options: a plan A and a plan B. Plan A was not to turn. But when I was there, I thought, 'why not try?' […] and it turned out great. […] Looking down at the crowd [in the middle of the spin] and seeing them all cheering was amazing.
Brooke and Jessy would time out with three moves left, with Jessy getting a plus within the time. Brooke made more progress and missed the jump to the final hold but had already timed out.
Analysis
Janja Garnbret continued her streak of gold medals in Villars with seven wins out of seven. She loves Villars, saying

It feels incredible. I've always loved Villars. I've always loved coming here so Villars feels like my competition and I feel at home here. After Innsbruck I felt confident, I saw that my Lead shape is there, and I went to compete in Villars with full confidence and this is how I climbed in the finals.

No other athlete has been so dominant at one location. The next athletes are Janja herself in Briançon (FRA), Liv Sansoz at Kranj (SLO) and Jain Kim at Puurs (BEL), each with four wins in the same location.

Only six other locations have hosted more Lead World Cups than Villars: Puurs (BEL) 11 times, Imst(AUT) 13 times, Briançon (FRA) 13 times, Chamonix (FRA) 20 times and Kranj (SLO) 25 times.

Janja's gold medal in Villars is her 25th Lead World Cup gold medal and 40th Gold World Cup Medal. She is now joint second with Angie Eiter (25 gold medals) and four gold medals behind Jain Kim (29 gold medals).

Jessy's silver medal was her 10th Lead World Cup medal: six of those have been second to Janja Garnbret.

We will get to see the Villars wall again in Bern later this year and at the Paris 2024 Olympics, as Udo Neumann reported on Instagram, with one change; a steeper headwall than the current 15% overhang "slab" headwall at Villars.
Results
Updated Jul 6: The previous counts of lead World Cups were incorrect. These have been updated.