Long and Kalucka Take Gold as Everyone Gets Faster
Personal Records galore were set in Villars at the fastest qualification round for Men and Women.
Jianguo Long and Natalia Kalucka won gold at the IFSC Villars Speed World Cup 2023. Liang Zhang made it a Chinese one-two, and Ryo Omasa beat Samuel Watson to win Japan's first-ever men's Speed medal. Emma Hunt won silver, while Lijuan Deng beat Beatrice Colli for Bronze.
What Happened
Both qualification rounds saw some of the fastest times ever, with the fastest time needed for both men and women to qualify for the final. Men needed a time under 5.3 seconds to reach the final, which shows how fast the field has become since the World Record two years ago was 5.48 seconds. We saw multiple new PRs, with Rishat Khaibullin running 5.08, Long Cao at 5.15, and former World Record holder Reza Alipour Shenazandifard setting a new personal record of 5.23 seconds.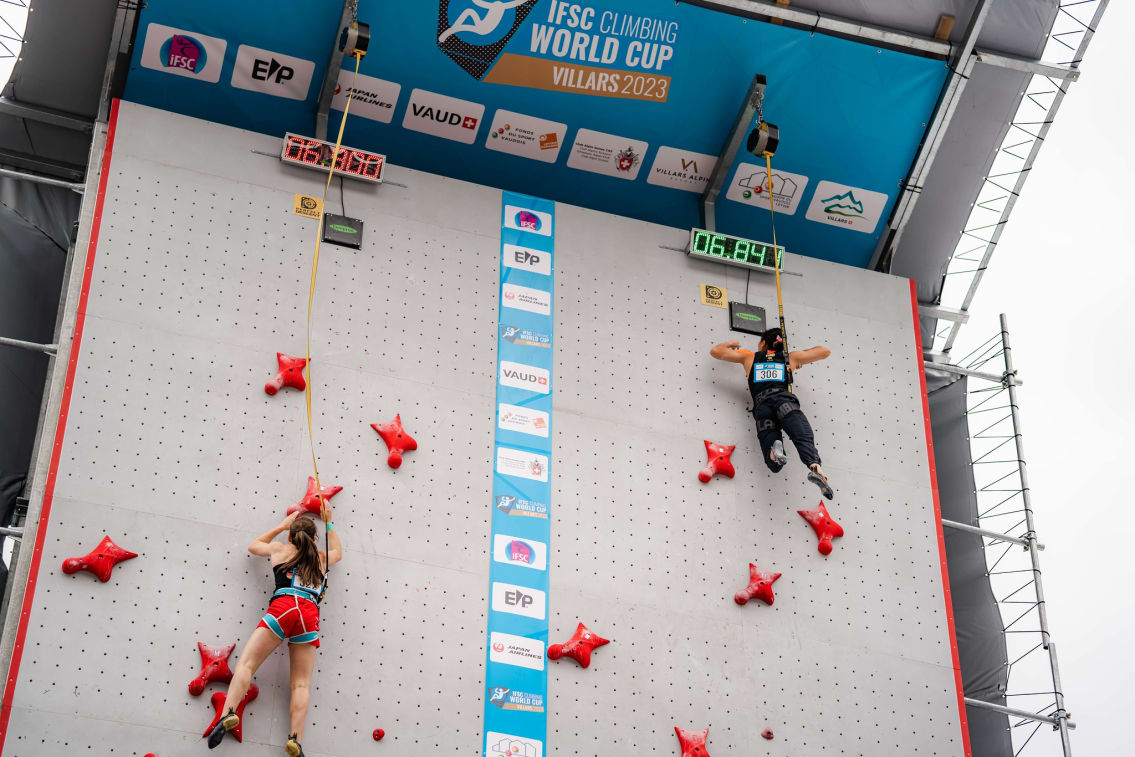 The men's final saw an early upset, with Leonardo Veddriq slipping in the quarter-final round to Liang Zhang. Samuel Watson would secure a semi-final spot by 0.01 seconds beating Peng Wu in a close run race 5.08 to 5.09. In the first of the semi-finals, Samuel Watson would false start and have to race for bronze. Ryo Omasa would also false start in his semi-final, leading to an all-Chinese big final and a race between Samuel Watson and Ryo for bronze. Jianguo Long would beat Liang Zhang after the second slipped and fell. This medal was Jianguo's second gold medal, with his first win in Villars last year. Ryo Omasa would win the bronze after a slip from Samuel Watson to win Japan's first-ever men's Speed medal.
For the women, Villars was also the fastest qualification round ever, with a cut-off of 7.36 seconds to make the finals. Despite Aleksandra Miroslaw being absent, the rest are catching up. We had eight runs between 5 athletes in under 7 seconds. Emma Hunt showed that she meant business, setting a new USA and Pan Am record of 6.68 seconds in qualification, closing in on the 6.5-minute mark. Natalia Kalucka would also set a PR of 6.55 seconds.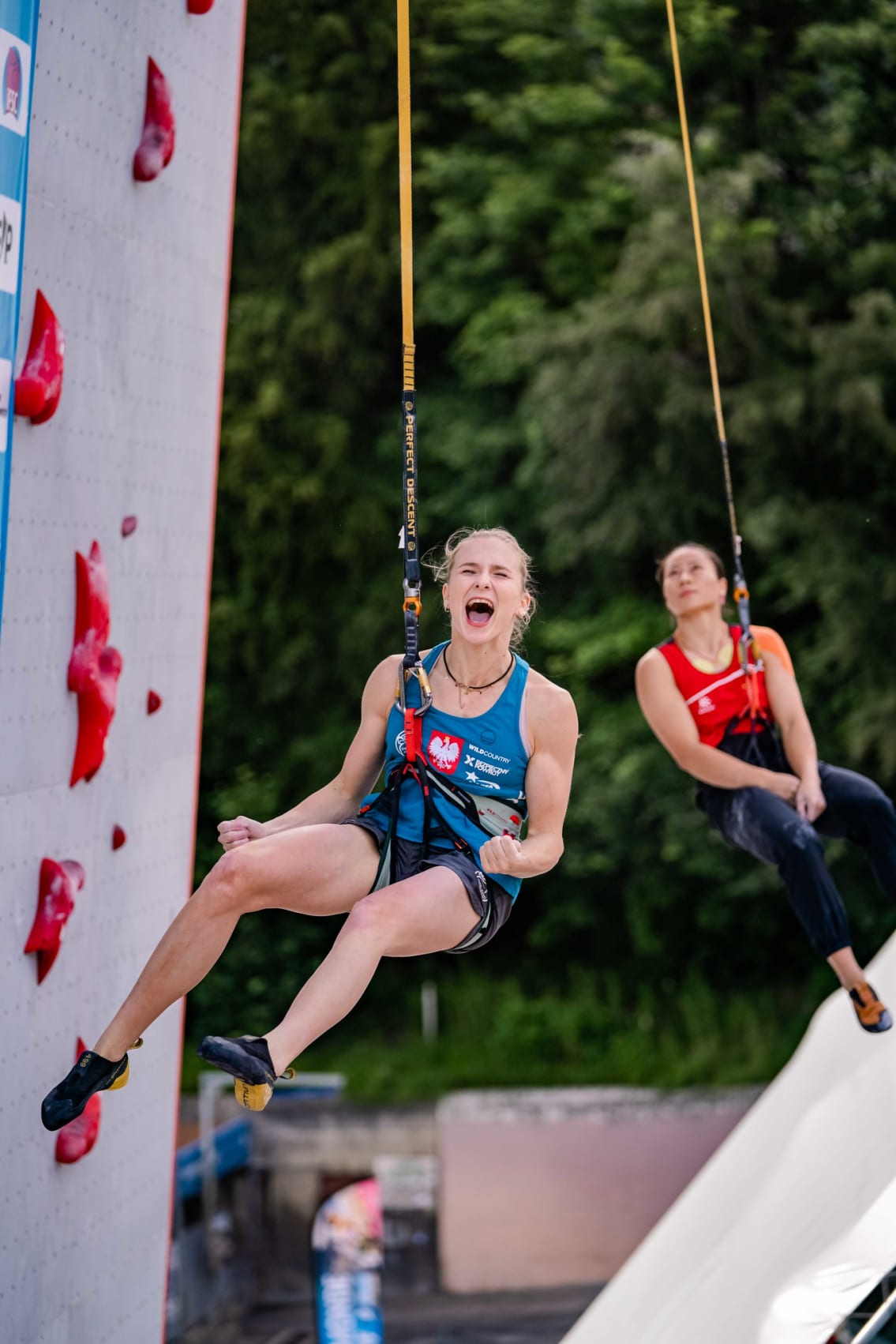 In the final, the biggest shock of the early races happened when Aleksandra Kalucka slipped, leading Beatrice Colli to advance to the quarter-finals. Lijuan Deng showed she meant business, setting a PR in the quarter-finals, 6.53, and the semi-finals, 6.47 seconds. Despite settling a PR in the semi-finals, Lijuan Deng lost to Natalia Kalucka, who also PRed with a run of 6.45 seconds. Emma Hunt would continue her form with 3 runs below 6.82 seconds in the finals. However, she would slip in the big final against Natalia Kalucka and settle for silver, while Natalia would race to gold and another fast time of 6.55 seconds. Lijuan Deng would salvage her finals, beating Beatrice Colli to claim bronze.
Analysis
4 False starts in the Men's finals is the joint highest number of false starts in a Men's final, alongside Villars 2022 and Moscow 2018. Only the women's final in Moscow 2018 had more false starts, with 5.
Leonardo Veddriq went under 5 seconds again in qualification at 4.97 seconds. This was his 6th run under 5 seconds.
Only 3 women have gone below 6.5 seconds: Aleksandra Miroslaw, Lijuan Deng and Natalia Kalucka.
Results
Men
Jianguo Long (CHN)
Liang Zhang (CHN)
Ryo Omasa (JPN)
Samuel Watson (USA)
Women
Natalia Kalucka (POL)
Emma Hunt (USA)
Lijuan Deng (CHN)
Beatrice Colli (ITA)