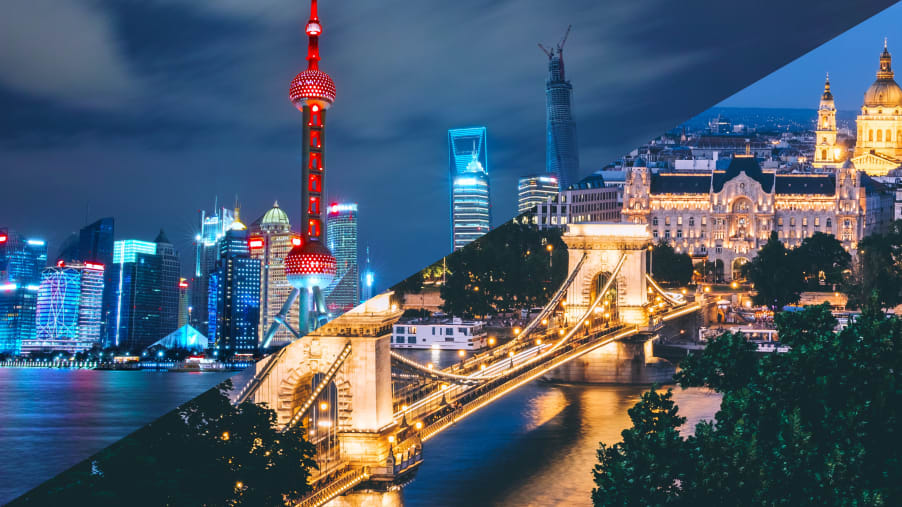 Locations for Olympic Qualification Series Announced
Shanghai and Budapest announced as the locations for the two Olympic Qualification Series events.
Shanghai and Budapest have been announced as the two locations for the Olympic Qualification Series where athletes from BMX freestyle, breaking, skateboarding (park and street) and sport climbing (speed and Boulder&Lead) will compete for tickets to the Paris 2024 Olympics.
The event will allocate the final 5 Olympic places per gender for Speed Climbing and 10 Olympic places per gender for combined Boulder & Lead. Read more about how athletes can qualify for Paris 2024 in our explainer.
The first event will be held in Shanghai, China at the Huangpu Riverside from 16 to 19 May 2024, while the second in Budapest, Hungary will take place at the Ludovika Campus from 20 to 23 June 2024.
A total of 464 athletes will take part in the series. At least half of the Paris 2024 Olympic tickets for BMX freestyle, breaking, skateboarding and sport climbing will be allocated through the series.
IOC President, Thomas Bach said: "The Olympic Qualifier Series offers an exhilarating pathway for athletes to qualify for Paris 2024. They will be able to showcase their skills in vibrant major city locations in front of passionate crowds. Shanghai and Budapest perfectly align with the concept of the Olympic Qualifier Series, serving as the ideal backdrop for an exciting new chapter in the Olympic Movement. The series promises an unforgettable Olympic experience for both athletes and fans, with the conclusion on Olympic Day adding a special touch of celebration to the series."
President Bach continued: "This series of Olympic qualification events represents a key milestone in enhancing and promoting the road to the Olympic Games. By bringing together the best athletes from these four sports in iconic urban environments, we aim to give them more visibility and highlight their remarkable achievements on the road to Paris."
The series had originally been expected to be 3 events. London had been expected to host a third event but missed out due to the British Government's stance on Russia and Belarus. The IOC recommendations from March 2023 were that athletes from Russia and Belarus should be allowed to compete as neutrals, provided they do not support the war in Ukraine and are not affiliated with the military. The reduction to two events suggested the IOC could not find a replacement city.
The decision has been further complicated by the IOC executive board's recent decision to suspend the Russian Olympic Committee from the IOC on 12 October after Russia recognised the Olympic councils from the occupied regions of Luhansk, Donetsk, Kherson and Zaporizhzhia on 9 October. Existing independent athletes are unaffected by the suspension. The IOC is still holding out on whether to allow Russian and Belarussian athletes to compete under a neutral flag. The IOC said they "reserves the right to decide about the participation of individual neutral athletes with a Russian passport in the Olympic Games Paris 2024 and the Olympic Winter Games Milano Cortina 2026 at the appropriate time."