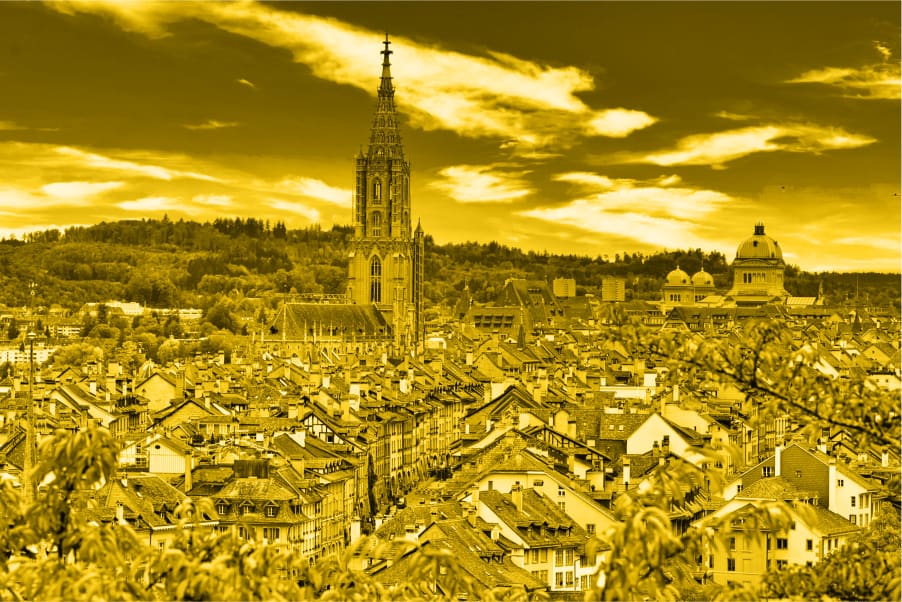 World Championship Boulder Preview
Who will triumph at the 13th Boulder World Championship in Bern?
Tomorrow, the 13th Boulder World Championship will start in Bern, Switzerland. Athletes will compete both for the World Championship and also for an invitation to the combined Boulder&Lead competition next week, where the first Olympic places are on offer.
Bern will host Switzerland's second World Championship after Winterthur hosted the World Championship in 2001. Winterthur was the first World Championship where Bouldering was first added to the World Championship as all 3 disciplines were present for the first time after Bouldering's introduction to the World Cup circuit in 1999.
The World Championship will be the season's biggest competition, with 141 Men and 120 Women registered for Boulder. The best 20 men and women across both Boulder and Lead will get to compete in the combined Boulder&Lead event in the second week.
In Boulder, Janja Garnbret is currently tied with Anna Stöhr with won two Boulder World Championship wins. If she wins in Bern, she will be the first woman to win three Boulder World Championships. She has only come 2nd three times in the last five years in a Boulder competition and won all others she has attended. She is the clear favourite.
Natalia Grossman won gold at the last World Championship in 2021 and has continued to show how good she is in Boulder, winning the Boulder World Cup Overall the last 3 years. After a rocky start to the season, she bounced back, winning in Salt Lake City and Brixen to win both events. Hopefully, she can replicate her form at the World Championship.
Oriane Bertone won her first gold medal in Prague this year after 5 podiums previously, beating Janja Garnbret. She only competed in four Boulder competitions and one Lead competition, so she should feel fresh coming into the World Championship.
Other athletes to watch out for include Brooke Raboutou who had a standout season with her first gold medal and two bronze medals. Hannah Meul, who was second three times last year and in Hachioji at the start of the season, but has been recovering from illness in May. Miho Nonaka won her first gold medal since 2018 in Seoul this year, and you can never write her off with 24 podiums.
For the men, we saw the next generation of boulders rise, with Mejdi Schalck, Toby Roberts, Dohyun Lee, and Sorato Anraku all winning World Cups this year.
Mejdi Schalck in particular, impressed, dominating the first two World Cups of the year to take gold in Hachioji and Seoul and winning bronze in Prague. Toby Roberts became the first British athlete to win Boulder and Lead World Cups this year with a win in Brixen and a Bronze in Salt Lake City. Dohyun Lee also won his first gold medal in Prague ahead of Adam Ondra with 4 tops in 5 attempts. Sorato Anraku had a standout season, reaching four finals and the podium twice. He won in Innsbruck to secure the overall World Cup win, all while only 16 years old.
Tomoa Narasaki won gold in Salt Lake City and silver in Seoul but trailed off towards the end of the season, not even making finals in Prague and Innsbruck. We saw the triumphant return of Adam Ondra, who won silver in Prague and the cruelness of competition climbing with him finishing 19th in Brixen, second to last in the semi-final with only two zones. Kokoro Fuji injured himself early in the season at Seoul and struggled to return to form. He did win at the last World Championship in 2021, so he knows how to deal with the pressure of a World Championship. Hannes Van Duysen stunned the circuit in Hachioji, winning silver thanks to his excellent slab climbing, but he has yet to replicate the performance again.
Predictions
Schedule
1 August

Mens Boulder Qualification 09:00 - 16:00

3 August

Women Boulder Qualification 16:00 - 22:00

4 August

Men Boulder Semi-final 10:00-12:30

4 August

Men Boulder Final 18:30-20:30

5 August

Women Boulder Semi-final 10:00-12:30

5 August

Women Boulder Final 18:30-20:30
More details. All times are UTC+2.
Where to Watch
Eurosport Player within Europe,
ESPN Latin America and the Olympic Channel for Central and South America
TVRI in Indonesia
The IFSC YouTube Channel for other countries
You can catch up on the competition 24 hours afterwards on the Olympic Channel.